Healing for Land Rape, Tree Massacre, Destruction
Join me in a healing session for any land you've seen that has been raped and pillaged by humans, as I hold ceremony and do Ho'oponopono for trees that were slaughtered on my ranch in BC Canada, and in the surrounding mountains that were clear-cut by the logging industry.
As I direct you in the video, you can follow along and do this healing for any area of nature for which you would like to facilitate healing, or apologize for what humans have done.
I first became aware that Gaia needed us to help her heal, after my black horse Kaliah, told Juliet and I to "Go sing to the land." We had NO idea what she meant, or what/how we should sing, but we headed out into the pasture and let Kaliah and our intuition guide us. The important awareness that came from our land singing journey was this:
When humans create negative events or energy – whether that's fracking, razing a forest, or massacring a tribe – that trauma goes into the earth itself. Those traumas become like tumors or abscesses in Gaia's flesh. And because human action created the trauma, humans have to heal it! That's karmic balancing.
I've noticed the same karmic balancing at work in my horses. Being free on the land with a herd cannot fully heal an abused horse's trauma. Nope. Abuse that was perpetrated by humans, needs to be healed by humans. My horse Cobra's journey is an example of this.
There is SO much we can do to be part of the healing our natural world so desperately needs. Sing to the earth, do Ho'oponopono, pray – it's all good.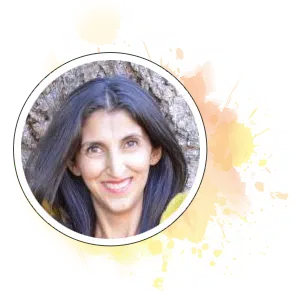 I am. an international bestselling author, health product formulator, horse listener, earth singer, mother, entrepreneur, medicine woman, fungi friend, elephant acolyte and regenerative farmer.
I value friendships, loyalty, community, compassion, authenticity, health, vibrancy, strength, courage and truth-telling. More…
Jini's "GET BIGGER" Newsletter
Sign up to stay INSIDE Jini's ever-expanding universe