Land Listening: The Art of Excavation
After consulting the animals, the land, the water, we have finally decided where to dig the new waterhole. But have we picked the right spot? What happens when we hit gravel only 4 feet down. but I wanted it to be 7 feet deep? If I make the wrong call, I could end up with a water drain, not a water hole! There are huge consequences at stake…
And who knew excavation is like sculpting? Most of us think of excavation as simply a big machine digging a big hole. Watch and see the artistry involved when the operator is super experienced and fluent in his craft.
Part of the reason I'm sharing all these ranching, land infrastructure videos with you, is to provide resources I wish I'd had. But also to show how we can become much more aware, responsive, and plugged into the land, nature, the animals in everything we do on our properties.
Because land is not really our 'property'. We are merely guardians and stewards of this particular piece of Gaia's flesh. The responsibility of stewardship is both daunting and a blessing.
*If you missed the first video in this waterhole journey, you can see it here.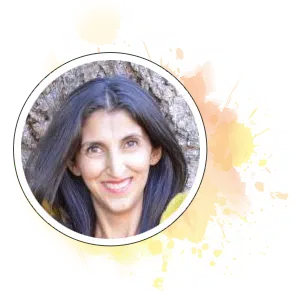 I am. an international bestselling author, health product formulator, horse listener, earth singer, mother, entrepreneur, medicine woman, fungi friend, elephant acolyte and regenerative farmer.
I value friendships, loyalty, community, compassion, authenticity, health, vibrancy, strength, courage and truth-telling. More…
Jini's "GET BIGGER" Newsletter
Sign up to stay INSIDE Jini's ever-expanding universe