Land Listening – Waterhole Whispering
Land Listening – Waterhole Whispering
Instead of only looking at our human-based objectives, how about we decide to listen to the entire ecosystem before making a decision that involves and creates consequences for everyone? I need to figure out where to locate a big new waterhole for the horses and wildlife… join me on the land listening journey…
This video is first in a series of Land Listening explorations I'm going to share with you in the coming year. My eldest son, Oscar, and I have just moved into our 160-acre wilderness ranch near Vernon, BC.
My husband, youngest son Hugo, and daughter Zara, are all spending this year in the UK – traveling and supporting Hugo in his pro footie (soccer) journey. While Oscar and I remain in Canada and seek to set up all the systems and infrastructure the Singing Horse Ranch needs to run smoothly for ALL beings that share this space. It's an amazing adventure, and also a formidable challenge.
If there's one thing I've learned from the last 7 years with my herd of wild and semi-feral horses, it's that us humans need to LISTEN more before we act. So although I'm not expecting to never screw things up… I am going to give it my best to stay in listening with all the creatures that form this ecosystem: Horses, trees, plants, insects, fungi, water, soil, microbes and so on – what magic is possible when we give ALL sentient beings a voice in our human world?
I'd love to hear your thoughts and ideas about the new waterhole location, after watching the video! Just leave them in the Comments section below…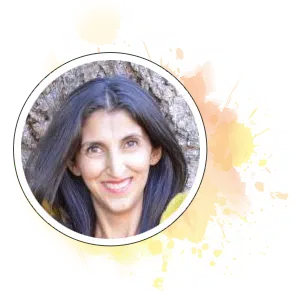 I am. an international bestselling author, health product formulator, horse listener, earth singer, mother, entrepreneur, medicine woman, fungi friend, elephant acolyte and regenerative farmer.
I value friendships, loyalty, community, compassion, authenticity, health, vibrancy, strength, courage and truth-telling. More…
Jini's "GET BIGGER" Newsletter
Sign up to stay INSIDE Jini's ever-expanding universe